Hand Painted Journaling Bible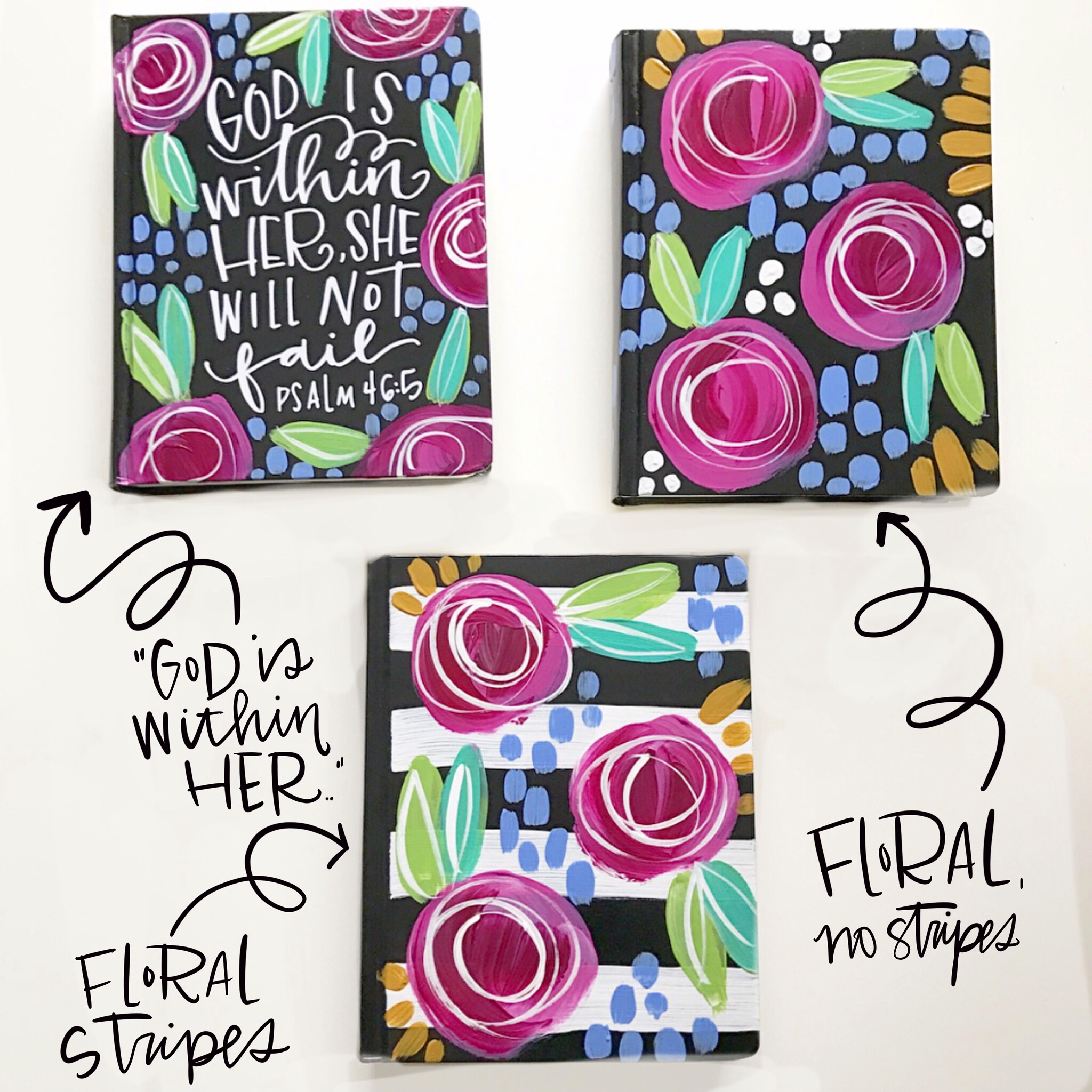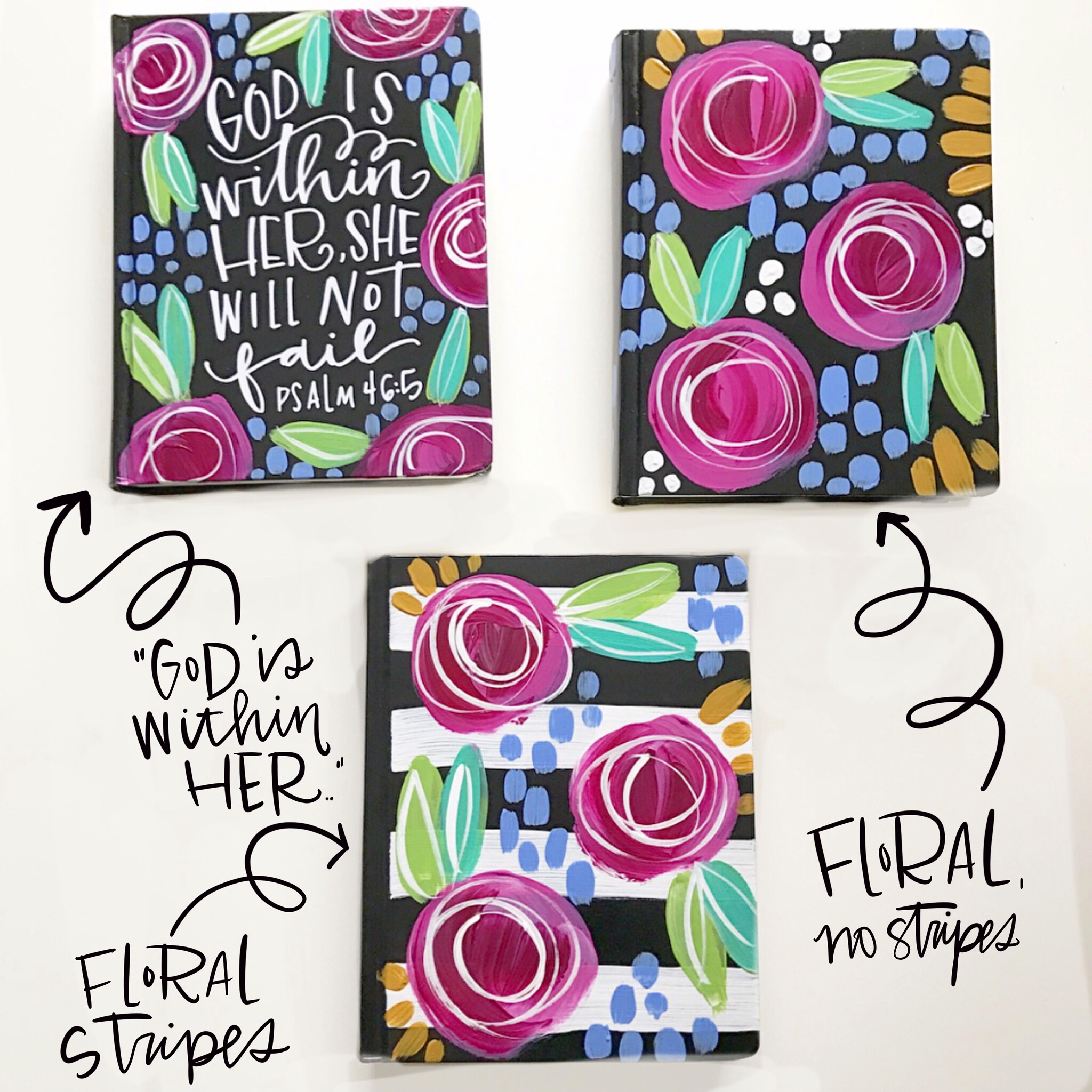 Hand Painted Journaling Bible
- Each Bible is a single column ESV Journaling bible (the same one I use). This is the only version I paint on.
- Each Bible comes with a saying lettered on the side. You CAN pick this saying/verse if you'd like. However, it must be less than 10 words. If it exceeds 10 words, that saying is forfeited and I will choose one of my own. Write out your saying/verse in full.
- The side of each Bible is painted with some swipes of paint (shown).
*** If you would like me to letter the inside cover with your name just add that to the "Notes" section at check out with the color you would like it done in and I will make it happen :) Name is written in Marker.
Additional Info:
I won't be taking any Bibles mailed to me. The option here is only to purchase a new one.
Each Bible will arrive in 1-2 weeks. Each one is hand painted.
I hope you love these Bibles as much as I do!
You can purchase the TABS in my shop - There are floral and Blue tabs. Just take a peak in the downloads section.
To attatch Tabs: I use the Blue "TAB" punch. You can buy the plastic "TAB" stickers in Hobby Lobby or you can Purchase them here
SHIPPING:
Please allow 2-3 business days after your payment is received for your item to be packaged and mailed to you. Each order will be sent via USPS First Class in protective bubble wrap so your product will arrive undamaged.
DISCLAIMER:
Valerie Wieners Art Prints are designed and protected by Copyright and to be used for personal use ONLY! By purchasing this product, you agree that will not reproduce for profit, sell, alter, or duplicated this. If you have any questions regarding these restrictions or would like to request special permissions, please contact Valerie Wieners Art. We greatly appreciate your compliance! The purchase of any item does not transfer reproduction rights.